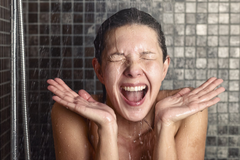 Naturally Beautiful, Naturally Gentle

The first step to healthy, glowing skin is cleansing and at Garden of Wisdom, we know that the best way to cleanse your skin is by using the gentle ingredients found in nature's garden.

Our natural skin cleansers whisk away the buildup that leaves skin dull, tired, and prone to breakouts while replenishing, evening tone, and enhancing skin's natural barrier for infinite radiance.

And, since all of our cleansers are completely natural, you have no worries about harsh chemicals and surfactants that can irritate and damage the fragile skin of your face.