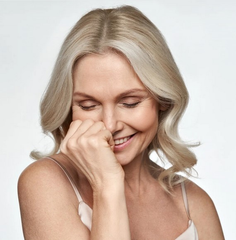 Visibly reduce fine lines and wrinkles and reveal younger-looking
skin with our Aging with Wisdom Skincare Products.
At Garden of Wisdom, we use ingredients that have been tested and proven effective in firming, lifting, plumping, hydrating, and evening out aging skin. The collection is designed to help renew and revitalize the skin for a healthy, youthful appearance. By utilizing nature's gifts, Garden of Wisdom, this collection aims to provide a  to celebrate your natural beauty with nourished, hydrated, and even-toned skin.
Still not sure? Check out our carefully curated Skin Care Kits HERE