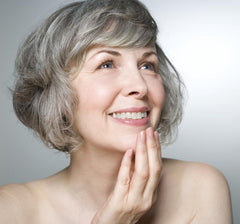 Deeply Hydrate and Infinitely Rejuvenate with Garden of Wisdom Moisturizing Serums.

Mindfully crafted using the power of natural actives like hyaluronic acid, potent peptides, and apple stem cells, our collection of ultra-hydrating serums naturally smooth, lift, and plump skin to target all signs of aging.

With Garden of Wisdom, you can lock in deep down moisture to prevent the dehydration that leads to fine lines, wrinkles, and sagging and revitalize skin's texture and tone.

Supremely Hydrating, Supremely Nourishing, Only Garden of Wisdom.