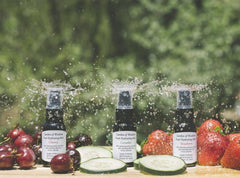 Hydration. Hydrating. Hydrate. What do these really mean?

Hydration is the process of replacing water back into the skin also known as TWL or transepidermal water loss. Hydration loss is usually although not always caused from evaporation. When our skin becomes dehydrated we will start noticing tightness of the skin and a more noticeable gathering of fine lines and wrinkles.

Also, when we are using harsh ingredients or products for an extended period of time, this will contribute to dry, irritated, dehydrated and in general unhappy skin.

So, hydrate from the inside out as much as possible and spritz your skin all day long if needed. GoW offers a plethora of hydrating methods.