German Chamomile (Blue) Hydrosol *Organic*
German Chamomile (Blue) Hydrosol *Organic*
Chamomile (Blue) Hydrosol German *Organic* is exceptionally soothing for irritated skin. German Chamomile works wonders for sensitive skin. It also helps to treat eczema and psoriasis, as well as helping to reduce spider veins. As it is a natural antibacterial, it will fight and help to prevent acne. As it is very calming, German Chamomile can be great for burns. Great for any skin type, sensitive, blemish-prone, dry, or aging skin.
Note Regarding German (Blue) Chamomile:
Chamomile is related botanically to the ragweed plant. Persons who are highly allergic to ragweed should use chamomile with caution. Patch the test area in the elbow crook, and wait for 12-24 hrs for results to show no reaction.
Properties: improves the elasticity of the skin. Antibacterial, healing, and soothing, reduce puffiness. It helps with dark under eyes, beneficial for allergic skin, hypersensitive skin, and eczema
Botanical Name: Matricaria Recutica
Organic: Yes
Country of Origin:  France
Process of Distillation: Hydro Distillation
Solubility: Water Soluble

Method of Application
Use as a refreshing spritz as desired and during the hydration stages of your routine. It may also be used on the neck and body. This hydrosol may be used as a substitute for water in formulations. It can be used with creams, lotions, and dry or wet clay recipes.
We do preserve our hydrosols with a touch of Optiphen.
Additional Information 
Keep hydrosols refrigerated whenever possible.
If you are desiring non-preserved hydrosols, don't hesitate to get in touch with us privately. We can offer this in bulk amounts only.
We do not suggest any of our ingredients be used internally. Please do not use them in this way.
Please reach out with any questions! Call or email us and we will get back to you as soon as possible.

928-776-8578
Mon - Fri: 10:00-3:00 MST
About Us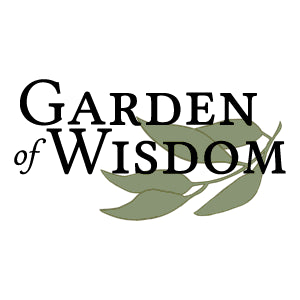 Copyright © 2023, Garden of Wisdom. All Rights Reserved.