Argireline Illumination Blend 85%
Argireline is a synthetic peptide that has several different wrinkle-fighting and anti-aging effects. It's so effective that dermatologists say it's the closest thing to Botox you can get. According to the manufacturer, Argireline is rich in antioxidants, which act as anti-aging agents in the body. The key active ingredient used in the formula are listed on the product page but without full details regarding their individual properties. It should be used at least once daily and applied in an upward, sweeping motion for full benefits.
Under the top layer of our skin (known as the epidermis) is another layer called the dermis. This is where the collagen matrix is, which supports the above epidermis. Collagen and elastin fibers deteriorate with age. As the skin loses elasticity, parts of the top layer of skin (epidermis) begin to collapse, which in turn causes fine lines and wrinkles.
INCI: acetyl hexapeptide-3 (aka acetyl hexapeptide-8) (85%) blended with (15%) of our Rooibos Extract
Suggested Usage Rate: Anywhere up to 10%

Some might choose to go higher than this. This is up to the discretion of the formulator.

MAIN BENEFITS: prevents muscle movement that leads to wrinkles. Argireline also promotes collagen production and optimizes the function of collagen, which both fights fine lines and improves moisture levels in the skin.
WHO SHOULD USE IT: anyone looking to smooth out wrinkles caused by repeated muscle movement in areas such as the forehead and around the eyes. It's also a good pick for anyone with dry skin, as it helps allocate moisture to the area of application.
For a (1) ounce (30 grams) 10% strength, you will add 
3.5 grams of the Illumination Blend to 26.5 
grams of your base. 
 
For a (1) ounce (30 grams) 15% strength, you will add 
5.3 grams of the Illumination Blend to 24.7 
grams of your base. 
 
For a (1) ounce (30 grams) 20% strength, you will add 
7.0 grams of the Illumination Blend to 23.0 
grams of your base. 
 
NOTE: these amounts are NOT exact but rounded to the most uncomplicated calculations. You will need a gram scale with .001 readability/accuracy for the same proportions. 
Please reach out with any questions! Call or email us and we will get back to you as soon as possible.

928-776-8578
Mon - Fri: 10:00-3:00 MST
About Us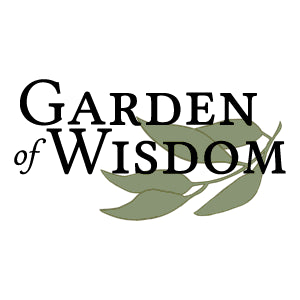 Copyright © 2023, Garden of Wisdom. All Rights Reserved.