Clay Sampler Pack
To use Garden of Wisdom's clays, mix them with your favorite hydrosols, aloe juice, water, milk, yogurt or honey. You can use nearly any liquid that you can think of. Try different consistencies and choose what works best for you. Keep notes.
Bentonite Clay

Bentonite Clay is very unusual in the fact that once it becomes hydrated, the electrical and molecular components of the clay rapidly change and produce an "electrical charge". Its highest power lies in the ability to absorb toxins, impurities, heavy metals and other internal contaminants. Bentonite clay's structure assists it in attracting and soaking up poisons on its exterior wall and then slowly drawing them into the interior center of the clay where it is held in a sort of repository.
Blue Clay (.5 ounce)

Derived from weathered volcanic ash, blue clay is rich in mineral nutrients. With great detoxifying properties, this clay is perfect for oily skin, drawing out impurities and resulting in clearer, cleaner pores. Blue montmorillonite clay is the most potent of all clay's. It is the one that presents the highest efficiency in terms of detoxification.
Fuller's Earth Clay aka Indian Healing Clay
Fuller's Earth is a naturally occurring sedimentary clay composed mainly of alumina, silica, iron oxides, lime, magnesia, and water, in extremely variable proportions. It has the incredible ability to remove oils and impurities from the skin and produces a lightening effect on the outer epidermal layer. This is why we have seen several products marketed as "facial bleach" or "skin bleaching" clay . It comes highly recommended to those with acne problems, blemishes, spotting, and people prone to oily skin. It is also a useful base ingredient for facial clay recipes and adds a nice finishing touch to clay products promising to aid its user with their battle against oily skin.
French Green Clay

French Green Clay is by far one of the most majestic, most effective, and most commonly used mineral skin clay's found throughout our global community. Gently exfoliating, French Green Clay (AKA Illite Clay) contains a cornucopia of valuable elements, which include montmorillonite, several (up to 9) important mineral oxides, magnesium, calcium, potassium, dolomite, silica, manganese, phosphorous, silicon, copper, and selenium.
Moor Mud (.25 ounce)
Moor Mud commonly referred to "Heilmoor" is the result of nearly 30,000 years of living plant dynamics in ancient bogs in one of Europe's richest and most prolific valleys. It has been investigated and proven that "Moor Mud" has tremendous therapeutic properties. These bountiful, breathtaking valleys are kept "alive" through active organic deposits which are uncontaminated. Moor Mud is detoxifying, anti-inflammatory, astringent, tightening while also drawing out impurities and toning the skin's surface.
Red Kaolin Clay
Red Kaolin Clay has a considerably stronger drawing power than other Kaolin Clay's. While most clay's in the Kaolin variety are ideal for dry, sensitive, and normal skin types, Red Kaolin is more suitable for oily skin. It can make a great addition to acne masks or detoxifying body wraps. It's bold coloring, a dusty red orange, makes it an ideal additive for coloring heavy duty soaps. Due to it's strong drawing ability, Red Kaolin Clay should not be used in a facial more than once per week.

Rhassoul Clay

From Morocco comes this remarkable natural source, reddish brown cosmetic clay known as Rhassoul. It has been used for over 1400 years as a soap, shampoo, and skin conditioner, and the finest spas across the globe currently utilize it for therapeutic benefits. Mined deep beneath the Atlas Mountains in Eastern Morocco it must be extracted under extremely special conditions. Through meticulous selection, and extensive contact with the raw material we are proud to offer this rich Rhassoul that is truly unique in quality and purity. When first mined, Rhassoul clay appears as a polished brown, soap-like clay, which is chunky in appearance and resembling rocks. After further refinement and micronization, the end product is a smooth almost silken earth.
Pink Kaolin Clay
Pink Kaolin Clay is a mild kaolin clay that can be used on normal to dry skin to gently cleanse and exfoliate the skin while improving the skin's circulation. Pink clay is tinted with iron oxides and gives a beautiful pink color to soaps and powders. Pink clay is a general purpose medium weight clay used mostly for its lovely rose color, but also adds silkiness, slip and absorbency to soaps.
Sea Clay
Sea Clay is excellent for ALL skin types! Used in masks, bath products, powders and soap. The high mineral content helps to draw impurities from the skin.
Yellow Clay
Yellow Kaolin Clay is a mild clay making it suitable for sensitive skin. It helps stimulate circulation to the skin while gently exfoliating and cleansing it. Yellow Kaolin Clay does not draw oils from the skin excessively and can therefore be used on most dry skin types. It can be used in soap and body powders.

White Kaolin Clay
White Kaolin Clay is found in virtually all powdered and dry cosmetics and most wet cosmetics. Its natural adsorbent properties makes it essential in hygiene products and is often found in soaps, scrubs, poultices, deodorants, facial powders and masks. It is the mildest of all clays and is suitable to add to products created for people with sensitive skin. It helps stimulate circulation to the skin while gently exfoliating and cleansing it. It does not draw oils from the skin, so it can also be used on dry skin types without negative results.
Please reach out with any questions! Call or email us and we will get back to you as soon as possible.

928-776-8578
Mon - Fri: 10:00-3:00 MST
About Us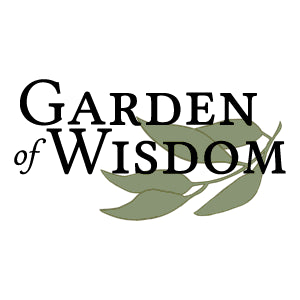 Copyright © 2023, Garden of Wisdom. All Rights Reserved.