Coriander Hydrosol
Garden of Wisdom's Coriander Hydrosol, also known as coriander water or coriander distillate, is a byproduct of the steam distillation process used to extract essential oil from coriander seeds (Coriandrum sativum). Hydrosols are water-based solutions that remain after essential oils are separated during distillation. They contain trace amounts of essential oil and water-soluble compounds from the plant material. Coriander Hydrosol can be used as a gentle facial toner or mist for your skin. Many use Coriander Hydrosol to soothe irritated skin, and it also is used to help balance oil production. Coriander is also antiseptic, anti-inflammatory, and a mild sedative.
Properties aphrodisiac, used in TCM (traditional Chinese medicine) in making perfumes, is known as a warm aroma used to treat eye, nose, and throat infections.
Method of Application
Use as a refreshing spritz as desired and during the hydration stages of your routine. It may also be used on the neck and body. This hydrosol may be used as a substitute for water in formulations. It can be used with creams, lotions, and dry or wet clay recipes.
Note: We do preserve our hydrosols with a touch of Optiphen.
Botanical Name: Coriandrum sativum
Country of Origin:  India
Process of Distillation:  Steam Distilled
Sourced From:  Seeds
Characteristic Scent:  Fresh, Spicy, Sweet, and Warm 
Solubility:  Water Soluble

Please reach out with any questions! Call or email us and we will get back to you as soon as possible.

928-776-8578
Mon - Fri: 10:00-3:00 MST
About Us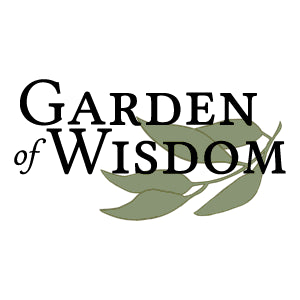 Copyright © 2023, Garden of Wisdom. All Rights Reserved.