Lime Fruit Hydrosol Organic
Garden of Wisdom's Lime Fruit Hydrosol is commonly used in aromatherapy and skincare. Aromatherapy is believed to have uplifting and energizing properties and can be used to relieve stress, anxiety, and mental fatigue. In skincare, it is used as a toner, cleanser, and refreshing mist and is believed to help balance the skin's pH and reduce inflammation. In culinary applications, it can be used as a natural flavoring agent in beverages, desserts, and savory dishes. Limes are naturally astringent with anti-bacterial benefits, which have proven to be cleansing. Along with the lovely scent, this hydrosol is effective in helping battle blemishes and blackheads.
Properties crisp and refreshing, stimulating, helps to balance skin's pH with alkaline type, and works nicely at helping to balance oily skin.

Method of Application
Use as a refreshing spritz as desired and during the hydration stages of your routine. It may also be used on the neck and body. This hydrosol may be used as a substitute for water in formulations. It can be used with creams, lotions, and dry or wet clay recipes

We do preserve our hydrosols with a minuscule amount of Optiphen.
This product comes with a spritzer. Keep refrigerated.

Botanical Name:  Citrus latifolia
Organic:  Yes
Country of Origin:  USA
Process of Distillation:  Steam Distilled
Solubility:  Water Soluble
Please reach out with any questions! Call or email us and we will get back to you as soon as possible.

928-776-8578
Mon - Fri: 10:00-3:00 MST
About Us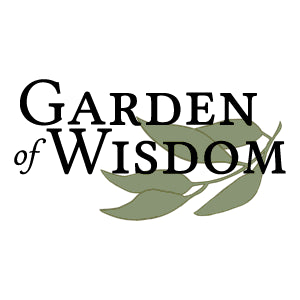 Copyright © 2023, Garden of Wisdom. All Rights Reserved.