Marjoram Pure Essential Oil
Garden of Wisdom's Marjoram Pure Essential Oil has a calming effect on the nervous system, relieving anxiety, stress and perhaps deeper psychological traumas. Excellent for hyperactive people. Marjoram essential oil also dilates the capillaries, allowing easier flow of blood, which in turn relieves aches, pains and swollen joints.
Properties analgesic, antispasmodic, sedative, antiseptic, used with a diffuser Marjoram essential oil can help to boost the immune system

Fun Fact: Marjoram was commonly linked with prophetic dreams in folklore. If a woman were to place a sprig of marjoram on her pillow before falling asleep, it was believed that Aphrodite would appear to her and reveal her future husband. Any takers?

Botanical Name: Thymus mastichina
Origin: Spain
Extraction Method: Steam Distillation
Derived From: Flower and Leaf
Facial Use: Up to 1%, Starting at .25%
Body Use: Up to 2% Strength
Please reach out with any questions! Call or email us and we will get back to you as soon as possible.

928-776-8578
Mon - Fri: 10:00-3:00 MST
About Us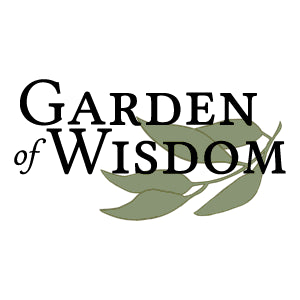 Copyright © 2023, Garden of Wisdom. All Rights Reserved.