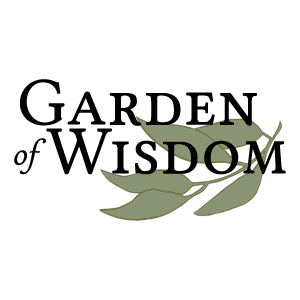 East Shea Butter Organic
Save

Liquid error (snippets/product-badge line 32): Computation results in '-Infinity'

%
Our East African Shea Butter Vitelliaria nilotica is cold pressed, unrefined and ORGANIC! It's unique fatty acid composition makes it a suitable emollient for many skin-care applications, such as baby-care products, massage creams, make-up, and similar products.

Suggested use at 5-10% in the oil phase although we use this at 100% all the time.
This Butter is Fair Trade
Our Shea Nilotica is purchased from an organization who supports and affirms Fair Trade, but the organization does not belong to the Fair Trade Federation because doing so would reduce significantly the funds they can pass directly to the women's cooperative with whom they work in Uganda.  The nuts are sourced from organically grown trees and harvested by the 1600 member women's cooperative who are paid fair trade prices 25 - 50% above the rates women earn in the local markets.  The shea butter nuts are cold-pressed without any chemicals, and the butter is filtered and packaged into sterile containers for shipment to us.  We repackage it in our warehouse without further processing.
Our Organic Nilotica Shea Butter (Vitellaria nilotica), is a highly nourishing ingredient that is remarkably effective in healing dry and cracked skin, eczema, psoriasis and sun damaged skin. Its high content of non-saponifiables and unique fatty acid profile gives it the ability to replenish lipds and retain the elasticity of the skin. Organic Nilotica Shea Butter helps combat the signs of aging and can reduce the appearance of stretch marks. It moisturizes the lips and repairs brittle, damaged hair. Organic Nilotica Shea Butter may also help to protect the skin against the damaging effects of the sun while repairing cellular degeneration.
Organic Nilotica Shea Butter is a noteworthy anti-inflammatory and is a beneficial ingredient in formulations intended to reduce swelling and ease muscular aches and pains. Organic Nilotica Shea Butter (Vitellaria nilotica) is produced in Northern Uganda. It is far superior in texture, nutritive value and aroma than shea butter produced in West Africa. Nilotica Shea offers a significantly higher content of olein, a glyceride of oleic acid. Organic Nilotica Shea Butter is softer and creamier than West African Shea Butter, and it is more readily absorbed into the skin and hair. This butter also possesses a lighter, more pleasant aroma than West African Shea Butter.
Our Organic Nilotica Shea Butter (Vitellaria nilotica) is 100% natural and certified NOP organic. It is produced in a manner that uses newly developed technology to carefully process the butter without the use of chemicals. We ensure that our procurement methods do not harm the environment or the valuable shea trees. Important Notes: Because Nilotica Shea Butter is a soft butter, it is more sensitive to temperature changes during transit. It may melt and re-harden. If it re-hardens, you may notice an inconsistent or gritty texture. Simply remelt and cool the butter as explained below: Like West African Shea Butter, Nilotica Shea Butter can crystallize and seem grainy if it is not properly melted and then quickly cooled. To melt shea butter, heat it at 175° F for 20 minutes using a double boiler. Then, pour it into your desired packaging and allow it to cool in the refrigerator. It may not solidify properly if allowed to cool at room temperature.