Rose Stem Cell and Peptide Serum
This lovely gem of a product is packed with Protective Rose Stem Cells & Skin Regenerating, Anti-Aging peptides - Argireline and SynColl. We boosted it with super anti-oxidant telomere restoring Resveratrol, and super radical quenching Super Oxide Dismutase!

When we created this (Jen) personally tested this out to see what she thought.
Jen's thoughts "This serum is a smooth serum, really lovely to put on! Great for lines, wrinkles, smoothing out skin, puffiness under eyes, hydration, and has a really sensual smell as a bonus! This product is concentrated (no water), so don't go too crazy :)"
Rose Blossom Hydrosol is hydrating, soothing, refreshing, cooling, antiaging
Rose Stem Cells are anti-aging, firming, collagen renewal

Alpine roses are typical Swiss flowers that grow at altitudes of 1500 – 3000 m. And it is in these distinct environments that they have to adapt to extreme conditions such as the cold, UV and dryness. PhytoCellTec™ Alp Rose is based on alpine rose stem cells and has succeeded in capturing these characteristics. PhytoCellTec™ Alp Rose helps to maintain the characteristics of skin stem cells and to protect these precious cells against UV-stress.

Benefits:

Increases skin stem cell vitality
Boosts the epidermal regeneration
Improves skin barrier function
Helps the skin to cope with climate changes
Protects skin barrier under harsh environmental conditions
Anti-wrinkle effect in the crow's feet area
Visible improvement of skin quality
Elastin adds elastin to the skin, tightening
Oat Beta Glucans are soothing, calming, anti-aging
Progeline™ biomimetic peptide allows, according to the company, to modulate progerin, to result in a complete remodeling effect and reduction of the appearance of wrinkles and sagging skin.
Argireline (acetyl hexapeptide-3 or acetyl hexapeptide-8)
 Argireline was put to the test in a clinical trial conducted by the Department of       Dermatology at Mahidol University on 70 female participants aged 35-45.
The study demonstrated a 30% improvement in the depth and length of wrinkles after 30 days of use of a 10% Argireline solution. 
Prevents dynamic wrinkle formation

Argireline affects nerve-to-muscle communication so muscles can't adequately contract – fewer muscle contractions result in fewer wrinkles. 
Stimulates collagen production

Collagen is the building block of muscle, bones, skin, and hair, it supports us from within, keeping us bendy, bouncy, and supple. Aging results in collagen depletion and it starts from as early as your mid-twenties, resulting in wrinkles, sagging, and loose skin.
Argireline stimulates the production of collagen helping to keep skin firm, healthy and wrinkle-free. 
Helps the skin retain moisture

Argireline optimizes the function of collagen improving moisture levels in the skin, further contributing to its smoothing and plumping capabilities.
Syn®-Coll is a synthetic peptide designed to stimulate the skin's natural mechanism to produce collagen. It is based on a small peptide developed to reduce any wrinkles. Clinical trials have shown that <i><strong>Syn®-Coll </strong></i>is capable of reducing and changing the type and aspect of wrinkles that add years to your appearance
Leucidal SF (lactobacillus fermentation) preservative, adds beneficial probiotics to the skin. This preservative does not contain any parabens or formaldehyde releasers

All-Trans Resveratrol extends telomeres in skin DNA, a very effective anti-oxidant which helps to fight free radical skin damage, packed with vitamins and minerals, skin food in the form of phytonutrients (proanthocyanidin), topically, fights carcinogens, an inhibitor of enzyme oxidative activity

SOD (superoxide dismutase) antioxidant. Superoxide Dismutase (SOD) is an enzyme that quenches excess superoxide radicals and other reactive oxygen species. As adults reach the age of 60 and beyond, the amount of SOD in normal skin diminishes and is incapable of adequately neutralizing large amounts of reactive oxygen species.28-31 With environmental and other influences such as sunlight, smoking, and diet contributing to the generation of reactive oxygen species, it is critical to optimize SOD levels.
All multi-cellular organisms have stem cells. It is said that stem cells of any sort have the ability to transform into other types of cells. Topically, Rose Stem Cells encourage tissue renewal, hydrating, and anti-wrinkle and are wonderful to soother redness and sensitive skin issues.
Hyaluronic Acid is a polysaccharide molecule that offers a viscous matrix to the surroundings and protects cells and their connective tissue. Our eyes have abundant naturally derived hyaluronic acid in our eyeballs. Explains a lot. It is produced throughout our bodies.

Traditionally Hyaluronic Acid was extracted from rooster combs, and now it is mainly produced via streptococcal fermentation. Recently the production of Hyaluronic Acid via recombinant systems has received increasing interest due to the avoidance of potential toxins. This work summarizes the research history and current commercial market of Hyaluronic Acid, then deeply analyzes the current state of microbial production of Hyaluronic Acid by Streptococcus zooepidemicus and recombinant systems, and finally discusses the challenges facing microbial Hyaluronic Acid production and proposes several research outlines to meet the challenges.  
This product also contains some rich, enticing, and sensual pure essential oils!
     Pure Essential Oil of Rose, Bulgarian
     Pure Essential Oil of Jasmine, Grandiflorum 
     Frankincense Co2 Extract, Boswellia Carterii           
Please reach out with any questions! Call or email us and we will get back to you as soon as possible.

928-776-8578
Mon - Fri: 10:00-3:00 MST
About Us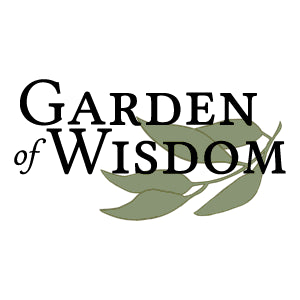 Copyright © 2023, Garden of Wisdom. All Rights Reserved.