Beautiful Eyes Serum (2) Versions
Beautifye™ protects, strengthens and improves the thin, tender skin around the eye. This works by consolidating the fragile microvascular network and stimulating the detoxifying system reducing capillary leakage and the dark, uneven coloration and appearance of fatigue. Beautifye™ diminishes puffiness, fades away dark circles, reduces crow's feet wrinkles and can dramatically lift the upper eyelid. For the first time in the cosmetics industry, Beautifye™ an active ingredient demonstrates a lifting action on sagging upper eyelids. Beautifye™ offers a gentle alternative to invasive surgery (blepharoplasty).
-------------------------
Regu-Age, a natural bioactive ingredient that when used around the delicate skin of the eyes will visibly reduces the look of dark circles and eye puffiness. We have all heard about the amazing ingredient S.O.D. aka superoxide dismutase which in Regu-Age is a biotechnologically manufactured ingredient.
Double WOW!
Method of Application
Apply 2-3 drops between both your upper and lower orbital bones. Please don't apply close to the eyes as the heat from your skin will pull the product very close to the eye.
Spring Water hydrating
Beautifeye™ (Glycerin – Albizia Julibrissin Bark Extract & Darutoside [from Siegesbeckia orientalis]) is the first active ingredient of its kind demonstrated to have a lifting action on the sagging upper eyelid. With blepharoplasty, the surgical excision of the eyelid skin, being the most common, and sought after plastic surgery procedure, Beautifeye™, a non-invasive alternative, will certainly fulfill the desires and expectations of many women (and men) around the world! Clinical studies have demonstrated the positive effects of Beautifeye™, on the drooping orbital surface and the fold height, both of which have been reduced respectively by up to 61% and 91% after 2 months of treatment. In addition to this breakthrough action, Beautifeye™, visibly smooths crow's-feet wrinkles, decreasing their volume (up to -34%) and depth (up to -33%); and fades dark circles, lessening the intensity of red (up to -32%) and blue (up to -30%) coloration, a consumer study carried out on 105 volunteers, demonstrated that Beautifeye™, in only 7 days, was able to positively influence the way volunteers perceive the features of their face. In a blink of an eye, Beautifeye™ rejuvenates the eyes.
Regu-Age a natural bio-active ingredient that when used around the delicate tissue of the eyes will visibly reduces the look of dark circles and eye puffiness. We have all heard about the amazing ingredient S.O.D. aka superoxide dismutase which in Regu-Age is a bio-technologically manufactured ingredient. Reduces dark circles and puffiness around the eyes, strengthens the connective tissue, helps fine lines and wrinkles and reduces inflammation and prevent UV damage.
Liposomes (soy based) penetration enhancer, hydrates
Royal Jelly helps hold hydration in the skin, anti-bacterial, healing, plumping
AllTrans Resveratrol in a recent study, the antioxidant strength of 1% resveratrol was compared to that of 1% Idebenone. Idebenone is a powerful pharmaceutical antioxidant. Its benefits include shielding the skin from environmental damage, improving the appearance of fine lines and wrinkles, reducing dryness, and smoothing skin texture. The results of the study revealed that resveratrol had a stunning 17-fold greater anti-oxidant capacity than idebenone! Resveratrol is also able to form soluble, complex molecules with certain metal ions, inactivating the ions so they cannot produce free radical formation. This action, in combination with its powerful anti-oxidant capability, makes resveratrol highly effective in combating the damaging effect of free radicals that leads to skin aging. Resveratrol is also reported to stimulate healthy cell proliferation as well as collagen synthesis by protecting the dermal matrix from harmful enzymes and improving the function of fibroblasts that create healthy collagen.
L-Proline Powder wound healing, anti-allergen
Leucidal SF is a probiotic-based preservative created by the fermentation of Lactobacillus in a defined growth medium.
Xanthan Gum natural thickener
Hyaluronic Acid (very little used as a binder)
Please reach out with any questions! Call or email us and we will get back to you as soon as possible.

928-776-8578
Mon - Fri: 10:00-3:00 MST
About Us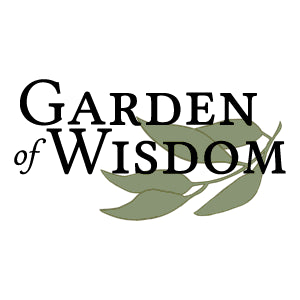 Copyright © 2023, Garden of Wisdom. All Rights Reserved.