Bisabolol Liquid
Bisabolol Liquid (specifically, Alpha-bisabolol) is a colorless oily liquid that is the main component of chamomile essential oil. It's also present in the bark of the Candeia tree of Brazil. Scientists isolate this compound specifically because it has proven to be extremely beneficial in topical applications.

A number of studies have shown that it reduces inflammation and inflammatory reactions-even helping to delay redness after exposure to ultraviolet light. That means it can help soothe and calm your skin, particularly if you suffer from acne, redness, rashes, rosacea, psoriasis, sunburn, and other similar conditions. It's an especially good ingredient for those with sensitive skin.

Alpha-bisabolol is a botanical with claims toward being anti-microbial, anti-irritant, anti-inflammatory and soothing. This botanical is derived from the Chamomile Flower.

Bisabolol is also used as a penetration enhancer.

Research has also determined that bisabolol can inhibit melanin synthesis. Melanin is a pigment that gives our skin color. Certain skin conditions as well as excessive exposure to UV radiation can lead to the overproduction of melanin, which is called hyperpigmentation. By inhibiting melanin synthesis, bisabolol can help to reduce the appearance of undesirable dark spots on the skin, leading to a brighter complexion and more even skin tone. This effect was proven in a 2010 study on 28 human subjects. After 8 weeks of treatment of the bisabolol-containing cream, the pigmented skin was significantly lightened for the majority of the subjects who tested the cream.


Properties: anti-irritant, antimicrobial, anti-inflammatory, healing, soothing, antibiotic

INCI: Bisabolol
Purity: 97%
Physical Form: Clear Liquid
Melting Point: N/A
Applications: Topical
Usage Rate: Up to .1% (Start at a .5% or lower)
Solubility: Ethanol, Isopropanol, Fatty Alcohols, Cosmetic Oils
pH Value: 3-11
Please reach out with any questions! Call or email us and we will get back to you as soon as possible.

928-776-8578
Mon - Fri: 10:00-3:00 MST
About Us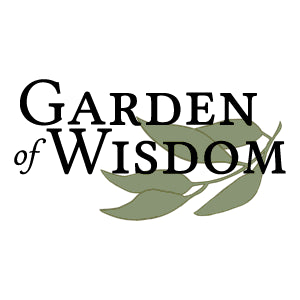 Copyright © 2023, Garden of Wisdom. All Rights Reserved.