White Rose Blossom Hydrosol
How does one define the beauty of the rose?  Now, personally I don't enjoy the smell of roses, I sure have been indoctrinated by everyone at work. I was almost shunned, but, alas, I have become educated in the finer properties of the Rose. Not only are roses beneficial for their medicinal properties, they offer the ability to soften, soothe, antiaging and Roses are packed full of Vitamin A and C. Along with encouraging the suppleness of skin, roses also support the natural cell regeneration of the skin barrier.
This being said, I was even more impressed that the Rose conveys innocence, peace, hope, respect and purity. Of course, there are so many more expressive, beautiful terms for the Rose.
Properties helps reduce broken thread veins, beneficial for mature skin types, soothing to irritated skin, healing to dry skin
Method of Application

Use as a refreshing spritz as desired and during the hydration stages of your routine. May also be used on neck and body. This hydrosol may be used as a substitute for water in formulations. Can be used in conjunction with creams and lotions and in dry or wet clay recipes.

This product comes with a spritzer. Keep refrigerated.

Botanical Name:  Rosa alba
Country of Origin:  Bulgaria
Process of Distillation:  Steam distilled
Solubility:  Water soluble
Please reach out with any questions! Call or email us and we will get back to you as soon as possible.

928-776-8578
Mon - Fri: 10:00-3:00 MST
About Us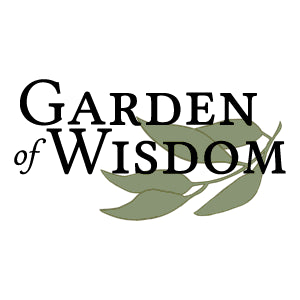 Copyright © 2023, Garden of Wisdom. All Rights Reserved.