Basil Leaf + Witch Hazel Hydrosol Blend
Basil Leaf + Witch Hazel Hydrosol Blend
Using all organic hydrosols, our Basil/Witch Hazel hydrosol blend combines the best of both worlds. Started as a hydrosol blend used in our skin care kits, our Basil and Witch Hazel mixture became popular and is now available in full sizes.

Aromatic and uplifting, basil hydrosol refreshes the skin and expertly hydrates. Basil helps with blemish control, as it is a natural antiseptic. As an astringent, this hydrosol refines the pores and helps to control sebum. Basil will energize your skin and help to start your day off right.

Unlike most witch hazel products sold or used in most other company's skin care products, ours is 100% witch hazel hydrosol. No preservatives or alcohol has been added to our hydrosol. Witch Hazel is a wonder hydrosol, and often used in a variety of skin care. As a gentle astringent, witch hazel hydrosol can be used as a toner to help keep sebum production under control and fight acne. Witch hazel is a naturally mild cleanser and antiseptic, which will keep skin clean and fight blemishes when applied. When the skin is irritated, witch hazel is an anti-inflammatory, and will help to reduce redness and swelling. Also great for itching, and can be used on rashes, bug bites or stings, and sunburn. Soothing and calming to skin, witch hazel is great for use on eczema and psoriasis. Great for any and all skin types, especially oily, aging, or acne prone skin.
Properties Astringent, Aromatic, Pore refining, Analgesic, Uplifting, Cleansing, Toning, Antioxidant, Anti-inflammatory, Soothing, Anti-itch, Reduces redness, Antiseptic, Acne fighting

Method of Application

Use as a refreshing spritz as desired, and during the hydration stages of your routine. May also be used on neck and body.This hydrosol may be used as a substitute for distilled water for formulations. Can be used in conjunction with creams and lotions and in dry or wet clay recipes. Can also be used mixed with water in a facial steam.
We do preserve our hydrosols with a minuscule amount of Optiphen.

       Basil Leaf Hydrosol:

Botanical Name:  Ocimum basilicum (Sweet Basil)
Organic:  Yes
Country of Origin:  USA
Process of Distillation:  Steam distilled
Solubility:  Water soluble

       Witch Hazel:

Botanical Name: Hamamelis virginiana (Witch Hazel)
Organic:  Yes
Country of Origin: USA
Process of Distillation:  Steam distilled
Solubility:  Water soluble

Additional Information

Keep hydrosols refrigerated whenever possible.
If you are desiring non preserved hydrosols please contact us privately.
We can offer this on bulk amounts only.
We do not suggest any of our ingredients be used internally.
Please do not use them in this way.
Please reach out with any questions! Call or email us and we will get back to you as soon as possible.

928-776-8578
Mon - Fri: 10:00-3:00 MST
About Us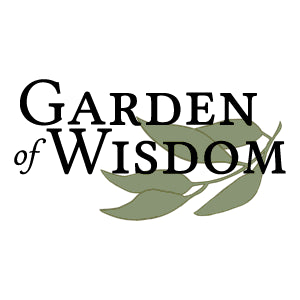 Copyright © 2023, Garden of Wisdom. All Rights Reserved.