Vita ReSurface™ Serum All-Trans Retinol
Vita ReSurface™ Serum All-Trans Retinol
Garden of Wisdom's
Vita ReSurface Serum
combats aging on a cellular level with All-Trans Retinol, a stable form of Vitamin A. Retinol is an active ingredient for sophisticated cosmetic skin care products. It is a highly effective active ingredient for caring for aging skin and protects against photo-aging.      
Read More About All-Trans Retinol
Method of Application

Use the Vita Resurface Serum every three nights for the first two weeks. On the nights when the Vita Resurface Serum is being used, cleanse the skin and continue by only applying the Vita Resurface Serum and no other product. Allow the serum to sit for two hours before proceeding with your nightly routine. Waiting two hours is the key to achieving the best possible results with the Vita Resurface Serum. On your third week of use, apply the Vita Resurface Serum every second day. On your fifth week of use, apply the Vita Resurface Serum every night until the desired results are achieved.

List of Ingredients

Liposome Base (soy based) encapsulates and stabilizes actives, moisturizing 
Rose Geranium Hydrosol is hydrating, great for mature skin, calming, humectant,  vegetable derived, and draws moisture out of the air to the skin when applied topically.
Sodium PCA natural moisturizer binds water to the skin
Galactobarian (polysaccharide) humectant helps to stop transepidermal water loss, binds moisture to the skin
Guar Gum natural thickener
Gluconolactone (Glucono Delta Lactone) is a gentle preservative with gentle exfoliation properties
All-Trans Retinol see above
Please reach out with any questions! Call or email us and we will get back to you as soon as possible.

928-776-8578
Mon - Fri: 10:00-3:00 MST
About Us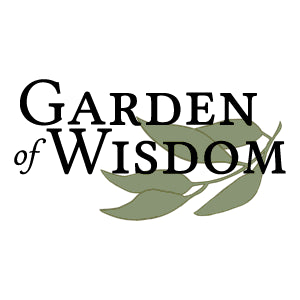 Copyright © 2023, Garden of Wisdom. All Rights Reserved.