Witch Hazel Distillate Organic
Witch Hazel Distillate aka Witch Hazel Hydrosol
Our Witch Hazel Hydrosol is 100% Witch Hazel Hydrosol (most companies include up to 14% alcohol). No alcohol has been added to our hydrosol. Witch Hazel is a wonderful hydrosol, and is often used in a variety of skin care products. As a gentle astringent, Witch Hazel hydrosol can be used as a toner to help keep sebum production under control and fight acne. Witch Hazel is a naturally mild cleanser and antiseptic, which will keep skin clean and fight blemishes when applied. Witch Hazel is an anti-inflammatory which can help to reduce redness and swelling when the skin is irritated. Witch Hazel is also great for alleviating itchy skin and can be used on rashes, bug bites or stings, and sunburn. Soothing and calming to skin, Witch Hazel is great for use on eczema and psoriasis. Great for any and all skin types.
Properties cleansing, toning, antioxidant, anti-inflammatory, soothing, anti-itch, reduces redness, antiseptic, acne fighting
Method of Application

Use as a refreshing spritz as desired, and during the hydration stages of your routine. May also be used on neck and body. This hydrosol may be used as a substitute for distilled water for formulations. Can be used in conjunction with creams and lotions and in dry or wet clay recipes. Can also be used mixed with water in a facial steam.

Product (4 ounce) comes with a spritzer. Keep refrigerated.

Botanical Name: Hamamelis virginiana (Witch Hazel)
Organic:  Yes
Country of Origin: USA
Process of Distillation:  Steam distilled
Solubility:  Water soluble

Please reach out with any questions! Call or email us and we will get back to you as soon as possible.

928-776-8578
Mon - Fri: 10:00-3:00 MST
About Us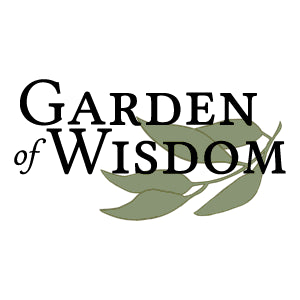 Copyright © 2023, Garden of Wisdom. All Rights Reserved.