Banana Fruit Powder
Bananas
are beautiful, bright yellow, curvy fruits. Bananas have been touted to reduce swelling while also acting as a skin protector from free radicals. Bananas are rich in fiber and potassium. Bananas are high in tryptophan, which is calming to the skin. 
Banana Powder is a great way to add potassium, vitamins, and minerals to your diet. It's also loaded with antioxidants, which can help improve your metabolic function and digestive health. Banana Powder supports the immune system and provides energy.

Properties rich in Vitamin A, C, E, magnesium, and potassium, perfect fruit for dry skin, smoothing, moisturizing, antioxidant, anti-aging, nourishing
Fun Fact

Bananas float in water. The oils within the inside of a banana skin can actually help inflammation and itching caused by insect bites. Leather products like handbags or shoes can be polished with the inside of a banana skin, simply rub it on and wipe off with a rag.
INCID: Musa paradisiaca
Purity: 99%
Physical Form: Light Yellow Powder
Applications: Topical
Usage Rate: Up to 100% (start at a .5% or lower)
Solubility: Water Dispersible
Origin: USA
Part Used: Fruit

Flowing Agent Maltodextrin
Please reach out with any questions! Call or email us and we will get back to you as soon as possible.

928-776-8578
Mon - Fri: 10:00-3:00 MST
About Us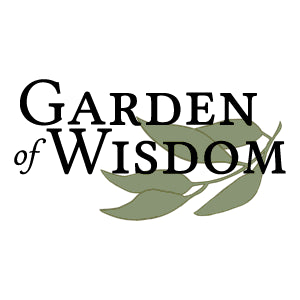 Copyright © 2023, Garden of Wisdom. All Rights Reserved.