Love MySelf Body Care Kit
Garden of Wisdom strongly supports self-care! What happened to the old days of Calgon Take Me Away? The campaign depicted a woman feeling stressed and overwhelmed by her daily responsibilities and seeking solace in a relaxing bath using Calgon products. The tagline, "Calgon, take me away," became a cultural catchphrase representing the desire to escape everyday life's pressures.
While the concept of self-care has evolved over the years, it remains the same: take time for oneself, recharge, and prioritize well-being and mental health. Garden of Wisdom's support for self-care aligns with this understanding, encouraging people to engage in activities that promote physical and emotional wellness.
1.  Define your skin profile type. Normal, sensitive, Rosacea,
     irritated, dry, oily, etc.
2.  Decide on what your routine would be 2-3 x per week
     (body care).
     a.  Cleanse
     b.  Exfoliate
     c.  Moisturize 
     d.  Seal body products into your skin
3.  Pamper your lips with our Healing and Soothing Lip Balm
4.  Drink plenty of water
5.  Eat a balanced diet
6.  Get ENOUGH sleep
7.  Remember, consistency is critical. Develop a skincare routine
     that suits your lifestyle and stick to it to see long-term
     benefits for your skin and overall health.
A brochure with instructions will be included in your kit. Also, a 12% discount for these elegant moisturzing products is applied.

  1. Crystal Body Polish and Exfoliator (unscented)  
      BW-6   (7.5 ounces)
  2. After Bath Body Conditioning Oil (unscented)
      AB-7   (4 ounces)
  3. After Bath Body Spritz   ABBS-1   (4 ounces)
  4. Creamy Hand and Body Lotion (unscented)
      BC-42  (2 ounces)
  5. Healing and Soothing Lip Balm  (unscented)
      LP-1   (.15 ounce)
  6. Lovely Lemon Hand and Cuticle Cream
      HC-4  (1 ounce)
Please reach out with any questions! Call or email us and we will get back to you as soon as possible.

928-776-8578
Mon - Fri: 10:00-3:00 MST
About Us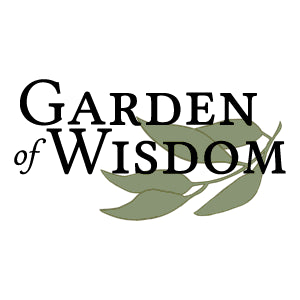 Copyright © 2023, Garden of Wisdom. All Rights Reserved.