Aging with Wisdom Skincare Kit (11-piece)
Aging with Wisdom Skincare Kit (11-piece)
Aging gracefully and maintaining healthy skin is an important goal for many people. While it's important to remember that aging is a natural process and everyone's skin will change over time, you can incorporate several skincare practices into your routine to support your skin's health and appearance as you age. Aging with grace and wisdom involves embracing aging while caring for your overall well-being, including your skin. Here are some skincare tips to help you age gracefully:

Remember, aging is a natural process; embracing it with self-care and a positive mindset can contribute gracefully and confidently to aging.
Extremely important to include a well-formulated and safe sunscreen!
Hydrate from within. Drinking an adequate amount of water will help to keep skin hydrated and plump.
A balanced diet of fruits, vegetables, lean proteins, and healthy fats can support your skin's health!
Avoid smoking and too much alcohol.
A glass of wine in the evening is legit.
Be kind to yourself and let life unwind as it will, regardless. :-D
Using gentle, non-aggressive skin care products. We can help with this.
A brochure with instructions will be included in your kit.
Also, a 12% discount for these fantastic products is applied.

  1. Creamy Cleanser   CL-23   (1 ounce)
  2. Soothing Cleansing Gel 100% Soap Free   CL-311   (1 oz)
  3. Sensitive Cleansing Oil   CL-121   (1 oz)
  4. Yarrow Blossom Hydrosol, Organic    HY-68   (2 oz)
  5. Super Hydrating Mist (unscented)   NHM-31   (1 oz)
  6. Age Defying Radiant Skin Cream   FM-61  ( .25 oz)
  7. Eye Majik Cream w/CoQ-10   ES-9   (4 grams)
  8. Super Hydrating Gel   HAS-9s   (.25 oz)
  9. Conditioning Oil Blend   CO-165s   (.5 oz)
10. Progeline Serum   AA-64   (.25 oz)
11. Geranium/Carrot Seed Hydrosol Blend   HYB-5   (1 oz)
      *Sample of our Get Your Glow Back Mask to be used
      once a week.   MSK-13   (.65 oz) No Charge
Please reach out with any questions! Call or email us and we will get back to you as soon as possible.

928-776-8578
Mon - Fri: 10:00-3:00 MST
About Us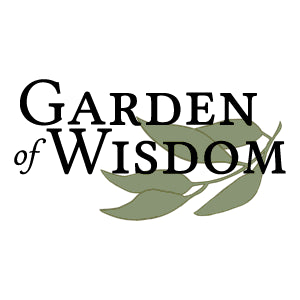 Copyright © 2023, Garden of Wisdom. All Rights Reserved.